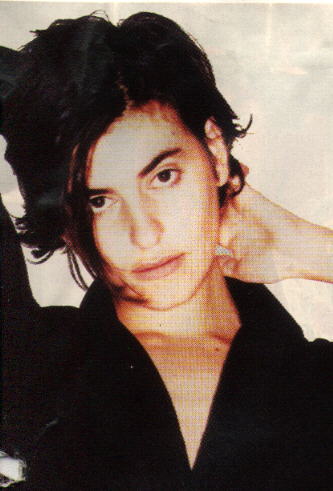 While having a few minuts I took a timewarp back to the mid-90's and revisited my old room back at my parents house. It was a mess. A drumkit, magazines and cd's. And sometimes Elastica. It was rocking, sexy music, lots of hooks and just enough punk to stay interesting.
Even though evil tongues will know that
Justine Frischmann
's then-boyfriend Damon Albarn was the actual mastermind behind the band's first album, it's nontheless a brilliant rocking album to listen to again. (Listen to the beginning of Connection - it's really Blur-like, isn't?) Anyways it's appealing, teasy and edgy.
An interview with Justine Frischmann from
The Guardian, 2002
.